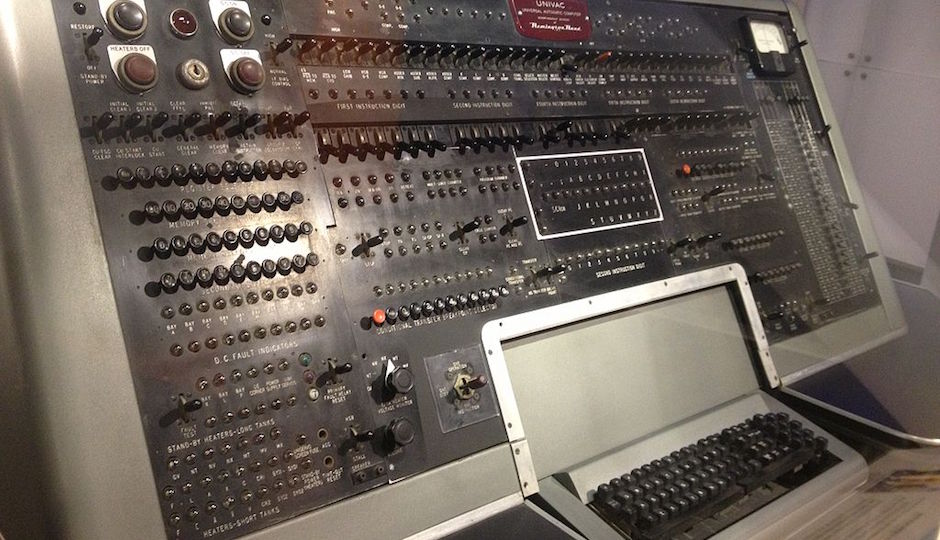 In a year when we've all become amateur epidemiologists, this week we've also received a crash course in ballot counting and election predictions. So it's only fitting to look back at Nov. 4, 1952, a night of multiple presidential election firsts. Not only was it the first coast-to-coast coverage of a presidential election (and Walter Cronkite's first), but also it was the first time a network employed a computer in its election coverage.
CBS selected the UNIVAC, then already in use by the U.S. Census Bureau, to predict the outcome of the race between Republican Dwight Eisenhower and Democrat Adlai Stevenson, the governor of Illinois. It was an experiment—and the CBS news team didn't trust the results. "This is not a joke or a trick," Charles Collingwood told the CBS audience. "It's an experiment. We don't know. We think it'll work. We hope it will work." Collingwood also self-deprecatingly called the UNIVAC an "an honest machine—more honest than a lot of commentators working."
UNIVAC gets it right
The UNIVAC in the CBS studio was actually a model, with the real computation taking place in Philadelphia. Polling had shown the race to be tight, so when the UNIVAC forecast early in the evening that Eisenhower would win in a landslide—after only 3 million votes had been counted—the CBS team decided not to share the prediction. It seemed out of whack.
But shortly after midnight, when returns supported the prediction, CBS shared the UNIVAC's early prediction: "It's awfully early, but I'll go out on a limb… The chances are now 00 to 1 in favor of the election of Eisenhower." No one had imagined the machine would need to predict triple-digit odds, so the message said "00" instead of "100."
As Remington Rand representative Art Draper said: "We should have had nerve enough to believe the machine in the first place."
Photo: ArnoldReinhold, shared under a Creative Commons license.